Jeremy Gislason and Simon Hodgkinson from Memberspeed Inc recently asked me to do a preview and review of their "Easy Deal Builder" and I was given a key to the back door, where a demo version of this software was uploaded.
When you buy Easy Deal Builder, you receive a licensed copy that easily installs on your own web host… I tried this part myself and it was super easy, there was not even any need to mess around with MySQL databases which any person new to installing a PHP script will appreciate.
Installation Tip:
If you install Easy Deal Builder on a web hosting account that already has a WordPress blog with Security plugins installed and your install.php script doesn't load for you, simply deactivate the security plugin temporarily while installing Easy Deal Builder.
Once I entered the admin panel, I was challenged with making my first "deal" using this software.
I wish I could proudly state that without reading any directions, or watching a single tutorial video, I was able to create a compelling special deal website with this software, in just a few minutes… but to admit the truth, I did watch some of the easy to follow tutorial videos, but hey… no shame in that.
Since then, I have had more time to play with "Easy Deal Builder" and explore more of its features and enjoy many of its benefits.
However, before I jump wholeheartedly into this review let me ask you a quick question…
Have you ever owned an automobile for years, and one day while cleaning and polishing it, you discovered a cool hidden feature that you never noticed before? Perhaps the driver's seat had another adjustment you never knew about, or yet another folding cup holder popped out of some unsuspecting place in the center console?
Well, I have a feeling "Easy Deal Builder" is going to be a lot like that!
There are so many hidden gems in this program, I can't wait to discover them all.
However, for the purposes of a review, I'll stick to the parts of the program I already know well.
To begin, "Easy Deal Builder" makes a damn good looking webpage to offer deals from.
It's slick and professional looking, and so well coded it displays perfectly even on mobile devices.
You can also customize the look and feel of the page to suit your personal branding, all from the admin panel without ever screwing the website up! This is surely a benefit that newbies born with all thumbs will admire.
The websites this software creates accepts many major payment gateways including PayPal, Clickbank, 2Checkout, JVzoo, Digiresults, Zaxaa and it can be configured so that prices can be displayed in up to six different currencies!
Every deal that you create will be automatically included into the software's online Deal Directory, which displays the product image of each individual deal from a central URL. You can drive traffic to this URL to give customers a virtual storefront of deals to choose from or you can use this URL in a deals exit pop up, to create several opportunities for a sale even if your first deal didn't capture your prospects initial interest.
The pop ups are yet another valuable tool at your disposal which you can switch on or off and configure to direct visitors to any URL of your choosing. You see, you don't need to send them to your Deal Directory like in my example above. You could also send them to a free offer, and simply collect their personal information and add them to your email list!
The entire website is SEO friendly allowing you do tons of onsite optimization from the admin area, and it fully integrates with Google Analytics so you can track your progress and make any necessary tweaks.
But best of all, from the admin panel you can further customize the design of your offers by turning on or off the social triggers that suit each "deal".
For instance, you can create a strong sense of urgency by simply utilizing one of the several different types of countdowns pre-programmed into the site.
These countdowns include "scarcity of product counts", and time limits (both the fixed date countdowns, and countdowns that run personal customer timers).
The product countdowns work great because people have to get it before it's gone!
The fixed date countdown works well around holidays. For instance, you could run one of those "ten days until Christmas to claim this offer, and then it will be gone forever" sort of profit pulling deals!
The final countdown is called the "Evergreen Countdown" by the creators of "Easy Deal Builder" and it is activated when a customer first visits the page and a tracking code can be used to remember their personal data and will display their individual "time left" when they return.
With the Evergreen Countdown you can run one limited time offer essentially forever, because each visitor is given their own personalized time sensitive incentive!
These counters generated by the software, like the rest of the website, are top notch and professional looking!
One of the most crafty features this software provides is administrative control of the countdowns before and after they are created.
This means that you can start a product quantity countdown that shows the first visitor to your deal that some products have already been sold. Super Affiliates often use this tactic because they know that according to herd mentality people like to buy products that have already sold well, and very few people are willing to take the risk of being the first.
Another crafty feature allows you to pause a countdown to give the appearance to customers that there are more products left to buy or more time to buy it, if you wish.
These countdowns also encourage your customers to share your deals socially with their friends, because they don't want their friends to miss out on your incredible special offer either!
This software is chocked full of these ingenious social triggers and that is why time after time people have submitted astounding case studies from during the beta phase of this software with documented results so successful that they sound almost unbelievable!
You can even import pre-made deals (three of which come as a bonus when you buy during the launch). These pre-made deals come complete with products you can sell and profit from just for buying the software.
The same feature that lets you import deals also allows you to export your deals so that you can share deals with anyone using "Easy Deal Builder".
Once you export a deal it becomes a file small enough that you can send it via email and it contains all the information necessary to create an identical deal on a fellow "Easy Deal Builder" owner's website.
Essentially this allows everyone with "Easy Deal Builder" the ability to trade completed offers very quickly. This feature will have some wide-ranging effects on marketing as marketers get access to broader markets and more incredible deals.
I never even mentioned how easy it is to add video to your deal pages, or anything about the automatically generated thank you pages this software creates but, like I said, there seems to be no end to the benefits and opportunities that this powerful yet simple to use software has created.
Easy Deal Builder comes with my highest recommendation, as I consider it to be the most important advancement in online marketing so far this year!
Make sure you take advantage of the launch time special pricing and additional special bonuses by visiting the Easy Deal Builder home page right now!
To your success in business & health in life,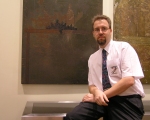 Frank Bauer
Director of Add2it.com Marketing Pty Ltd
Founder of MyResourc.es, GoTo-Pro.com, LetsSwapNow.com, MailResponderPro.com & Complete-Pro.com
Co-founder of ViralURL.com, ViralURL.de, ViralPLR.com, ViralPlugin.com, ViralHosts.com, ViralinBox.com & ViralKing.com