Wow… 35 degree Celsius in the office, that's 95 degree Fahrenheit!  :P 
We are having a blackout and I am sitting on the laptop using wireless Internet… I wish the aircon would run on batteries too.  ;)
Aurelius Tjin just told me through Skype that he has another Internet Marketers meet-up planned on February 8th.  I will go there for sure, the last one was awesome.  :)
You can find all details on his Warrior Forum post at:
www.warriorforum.com/local-meetings-mastermind-groups-forum-events/45955-sydney-entrepreneurs-meetup-feb-8th.html
What else is new?  Tomorrow I will fly with my wife and son to Hong Kong.  We will stay there until the 24th and we will meet there with fellow "Warrior" Alan Cheng.  Should be fun, my first time in Hong Kong (if I don't count the 2 hours I was once on the airport waiting for a connecting flight).
ViralURL.com's brand new mailserver and custom $10k mailing software are now finally operational and we are gradually switching over to it… took long enough!  Now we have again room for more growth.
And I finished editing the first DVD of Colin Klinkert and my brand new TheViralBlueprint.com. We finished recording hours of video for it during our Gold Coast meet-up last December.
Lot's of meet-up's!  :)
Speaking of… March 12th to 15th the next World Internet Summit will be in Surfer's Paradise at the Gold Coast (Queensland, Australia).  I will be there and so will Aurelius Tjin.  Maybe we can meet there as well?
Oh, and before I forget… Frank Kern!  If you read this, I would love to meet-up with you at that event in Surfer's Paradise!  Come on Frank, a business expense trip to Surfers Paradise in Australia!  What else could you ask for???  :)  Cold beer is on me!
 
'Whatever the mind can conceive and believe… it can achieve.'
Napoleon Hill, Think & Grow Rich
To your success,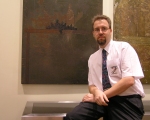 Frank Bauer
Owner of FrankBauer.name