To clarify… Alan would call it a kilt and not a dress. 
Alan Forrest Smith announced today at the World Internet Summit in Sydney, Australia that he tries a fund raiser to help save the Rainforest by raising $100,000 in 4 days!
Please visit www.WorldInternetChallenge.com/ for details!
During the event I recorded for you the first 12 minutes of Alan's presentation…
Neither Alan nor I make a single cent from this and he doesn't even collect email addresses, that's why I myself gave $50.
If you have the means to do so, please give what you can spare… even if it's just $1!  Every little bit helps.
Also, please pass this message around so we can raise as much as possible.  Feel free to copy any of this text or even the video onto your own blog or into emails to anybody you know.  Even if you can't give… please at least share this with others.
Here is the HTML code for the video in case you want to use it…
<script src="https://flash.revver.com/player/1.0/player.js?mediaId:740255;affiliateId:92441;backColor:#000000;frontColor:#ffffff;gradColor:#000000;width:480;height:392;" type="text/javascript"></script>
Again, here is the site to visit and share…
www.WorldInternetChallenge.com/
Thank you so much for your help.
'Whatever the mind can conceive and believe… it can achieve.'
Napoleon Hill, Think & Grow Rich
To your success,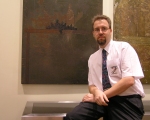 Frank Bauer
Owner of FrankBauer.name