I've got an extremely important piece of news which I've been dying to tell you about… which is going to guarantee you to jump-start start your 2009 blogging success… and… give you a massive advantage in the marketplace.
Here's what this is all about:
Late last month I was hanging out with a colleague in Sydney, Australia… and we were discussing how the large majority of marketers struggle to make any money, despite the amazing amount of information that's available these days.
What became apparent during our discussion was that the key to success online is the ability to generate traffic… and lots of it.
Sounds simple, doesn't it?
Truth is that getting traffic is not a "magic bullet" on it's own…
You still need to understand how to build a solid business step-by-step, rather than run around in circles, chasing the "latest" get-rich-quick-online product.
According to my colleague, the reason many fail is because they develop a "herd" mentality and follow everone else like sheep… whether it works or not. But it's what he told me next that nearly made me choke on my cappuccino!
So I rather than try and explain it all here, we decided to put together a very special video, … which is going to reveal to you what the Gurus aren't telling you about how to exponentially grow your profits from your blog traffic and the "real" secret to making as much money as you want from your blog.
Now, I have to warn you: This video is blunt and doesn't "mince" words. In fact, it will probably upset quite a few marketers! But we believe that it's best to be truthful with you up front… so that you don't join the people who fail online.
And the best part is that the video will not cost you a single dime!
This is my way of saying thank you for being such a loyal blog reader, and my early Birthday gift to you.
But…
There is a catch!
Simply put, because the content in this special blogging video is based on my business strategies, I've decided to only release it to a small number of people who are "serious" about creating a life of freedom for themselves and their families.
For this reason, I'm only going to make it available for a very short period of time.
This special blogging video will be officially released in the next few days.
So, I urge you to keep a close eye on this blog on Thursday March 12th at 8pm Eastern… for full access details.
'Whatever the mind can conceive and believe… it can achieve.'
Napoleon Hill, Think & Grow Rich
To your success,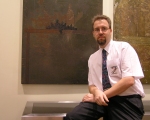 Frank Bauer
Director of Add2it.com Marketing Pty Ltd
Co-founder of ViralURL.com
P.S. – I'll also be making a major announcement on Thursday that I'm sure you'll also love. So watch this space!