Hi,
Yesterday I got my airline tickets booked for San Francisco, California! Yeah… haven't been there since July 1994 and I am really looking forward to see it again.
Not only for the city itself, which is in my option one of the most interesting US cities, but also because of the World Internet Main Event that will be there from September 13th to 16th and the people I am looking forward to meet there. I will attend that event and be around a day before and 3 days after… so, from September 12th until 19th.
The event was originally called TIMME 3… but Mike Filsaime (TIMME 3) and Tom Hua (WIS) are teaming up for that event… so the name changed to World Internet Marketing Main Event.
If you are there as well, leave a comment… maybe we can meet?
Also… next month, August 11th and 12th I will attend Derek Gehl's Internet Wealth-Building Bootcamp. Another chance to meet in person.
—-
Today I was sitting at Gloria Jeans Coffee (Australian version of Starbucks Coffee) and just enjoyed my White Chocolate Mocha.
As usual… I watched all those busy people around me, especially those working in the stands and stores. At first I thought…wow, they should know how easy it is to earn a full-time living on the Internet and how nice the lifestyle is that comes with it.
But then my thought pattern changed… is it really for everyone? And would I really want it to be for everyone? The answer to that one came to me with a pretty clear "No".
What would we (Internet Marketers) do if that would be the case?
1. There need to be people that enjoy doing their 9 to 5 job… jobs that we rely on when we take some time off our 12 to 12 Internet Marketing businesses. Who would otherwise serve our White Chocolate Mocha's? And who would sell us groceries etc.?
2. Also, the more people try to sell online products and services, the more competition there would be… on the other hand we would probably also have more people that way that buy online products and services this way. But I am not 100% sure on this… what do you think?
3. Not everyone is made to work for him or herself… some don't want to work more for themselves and prefer to work less for somebody else. Less risk (unless they get fired or down sized) and for sure more spare time to switch on the TV and switch off the brain.
See, nothing wrong about that… I also watch TV every now and then, but usually it's just running in a small window on my second screen while I continue to work…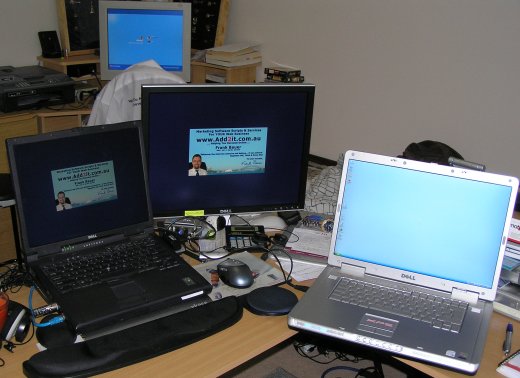 The Add2it Office
One last thing I wanted to mention before I close for today… I just bought Harris Fellman's (aka Sal the Site Stealer) ebook / video package today… and I have to admit that Harris did really good job and over deliver a lot.
So far I have read to page 51 out of 75 pages and watched the first 3 videos… very nice. In fact, I went ahead and bought the resell rights to this as well (Level 4: Make 'em Give you the Keys).
In case you are wondering… how did I look at it first and then buy the resale rights after? After all, on Harris OTO page you get a 20 minutes countdown timer and that page does really disappear after 20 minutes! Simple…
1. I opened the the OTO order page in a NEW window and kept that window open.
2. Then I clicked on the link to skip the OTO and accessed the product… this gave me enough time to review the product itself and make an educated decision instead of being pressured into the resell rights sale.
3. Once I made up my mind… I went back to the other browser window and bought the rights as well.
See… very simple and zero pressure.
If you like to check it out for yourself, visit Sal the Site Stealer (not my resell page… didn't get to that yet. :-p )
'Whatever the mind can conceive and believe… it can achieve.'
Napoleon Hill, Think & Grow Rich
To your success,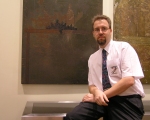 Frank Bauer
Owner of FrankBauer.name