We are looking for a virtual assistant programmer…
We are looking for an addition to our virtual staff at Add2it.com Marketing Pty Ltd.
A reliable virtual assistant programmer located e.g. in the Philippines, Malaysia, Singapore, Eastern Europe or any other country with English as one of the main languages with at least two years experience in the following programming languages (in order of importance) is wanted:
PHP
Perl
MySQL
Ajax
JavaScript
HTML
Knowledge in software usability improvement and marketing is a plus.
Needs to have own computer and Internet access.
Average of 40 hours per week.
Needs to speak fluent English.
Must have a good coding record with a portfolio.
Must create clean, well commented code.
Must have own PayPal account to receive payments.
Frequent updates and availability on Gtalk or Skype during working hours required.
Has to be willing to ask questions on anything in a project not clear about to avoid misunderstandings and delays.
Able to come up with improvement suggestions and ideas on your own.
We pay up to US $800 per month, depending on skills.
Annual increase of 5% possible for providing excellent work.
The ideal person has experience and knowledge in the above requirements, is self motivated and able to manage his or her own time.
If you believe that you are the right person, please send your resume. Rate yourself on a scale from 1 to 10 for each of the skills asked for in this job description (1 being the lowest and 10 being the highest). Let us also know about any software products and web sites you created.
Send all details via our helpdesk to the "Add2it Service" department at: Reply2Frank.com
Use the subject: Human Resources
'Whatever the mind can conceive and believe… it can achieve.'
Napoleon Hill, Think & Grow Rich
To your success,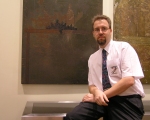 Frank Bauer
Owner of FrankBauer.name