Hi,
I wanted to quickly update you on Jason James new Untold Marketing Secrets product and his special $488 value, 48 hours only bonus, but first take a quick look at this video interview in which Reed Floren asks Jason to share what is product is about…
Now, as you saw in the video, Jason planed to sell the product at $77 during the two weeks launch period and then increase the price to $97.
The good news is that he changed his mind at the last minute and he decreased the price to just $47 for the first week of the launch… that means until the 14th of August.
But that's not all… I also decided to add additional bonuses for those that take advantage of Jason's Untold Marketing Secrets offer before the launch period is over.
You can find all details of my additional $1,946.00 value bonus offer on my blog post from last Tuesday.
'Whatever the mind can conceive and believe… it can achieve.'
Napoleon Hill, Think & Grow Rich
To your success,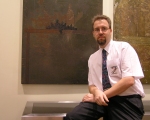 Frank Bauer
Owner of FrankBauer.name
PS: Did i mention that I know Jason online now for quiet a while already… but so far we never met in person! That will soon change and I am looking forward to meet and talk with him in person at the World Internet Main Event this September in San Francisco. Maybe I will meet you there as well?
PPS: I mentioned Jason's special 48 hours only bonus… here are the details:
EVERYONE who purchases Jason's new Untold Marketing Secrets in the next 48 hours will get complimentary access to ALL 4 of his previous products (a $488 Value) which include:
#1 – Auction Resource Network – AuctionResourceNetwork.com
A guide to cashing in with online auctions – $97.00 value
#2 – Uncut Marketing – UncutMarketing.com (Currently closed to the public but you will be the only one able to get access)
30+ Exclusive videos on every topic imaginable from the top names in Internet marketing – $197 value
#3 – Membership Riches – MembershipRiches.com
Jason's guide to building membership websites – $97.00 value
#4 – Audio Video Riches – AudioVideoRiches.com
The #1 Guide for using audio/video online – $97.00 value
***Instructions***
Once you have bought, just forward your receipt from Clickbank to info@untoldmarketingsecrets.com and Jason will fulfill your bonus within 24 hours.
PPS: Check out what Rex Turner says about the value of Untold Marketing Secrets in his video below…
http://video.google.com/videoplay?docid=-3061092624397755515&hl=en