Greedy Giveaway Video Review
Hi,
Please check out this behind the scenes review video that I created for Jason James brand new "Greedy Giveaway"…
Once you watched the video, visit www.GreedyGiveaway.com and get it all for free.
'Whatever the mind can conceive and believe… it can achieve.'
Napoleon Hill, Think & Grow Rich
To your success,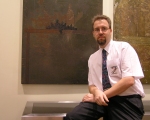 Frank Bauer
Owner of FrankBauer.name
PS: Would you like to see a review video or screencam tutorial on any other topic right here? Let me know in your comment to this blog entry.