Did you get your eBook Profit Power Tips?
Hi,
The results have been amazing!
Remember the free gift I offered you 3 days ago?
Yes, I'm talking about the eBook Profit Power Tips special report that I had arranged as a free gift with Ladan Lashkari.
So have you grabbed your copy of this limited-time free gift?
If not yet, you can simply claim your copy here:
Why now? Because Ladan has said she can't guarantee how long this ebook will be available for you for free.
So get your copy for free while you still can:
'Whatever the mind can conceive and believe… it can achieve.'
Napoleon Hill, Think & Grow Rich
To your success,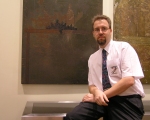 Frank Bauer
Owner of FrankBauer.name