Today it was a more relaxed day for me.  I first watched Paul Easton's and Sean Roach's presentation and then went with Ewen Chia and Leon Jay into the city.  In the picture above we are on the SkyTower.
Bummer… missed Debra Thomson's, Sylvie & Michel Fortin's as well as Tom Hua's presentations.  Oh well… at least I have resell rights to the DVD's of the event and can watch it on DVD later. 
Paul Easton shared some interesting news…  the Google Keyword Tool shows now results in form of number of clicks!
And some general SEO tips… Use meta description for call to action, guarantee, phone etc.
Use the meta keywords for variations of main keyword and the H1 tag headline with the main keyword phrase in it.
Use XML-Sitemaps.com for a tool to automatically generate Google sitemaps for your site.
Remember yesterday I said that I will sleep earlier and not again at 3:30 am?  Well, I kind of did… slept at 3:15 am
Now it's again 2:35 am… and I keep dozing off, better get this finished before my head hits the keyboard. 
BTW… here are some video's I took today on and near Queen Street as well as in the SkyTower with Ewen Chia and Leon Jay… enjoy! 
Chatting in the restaurant…
http://www.youtube.com/watch?v=fJXcHa2mgFE
What's next…?
http://www.youtube.com/watch?v=VZg7lUzxuzs
The view up…
http://www.youtube.com/watch?v=uncS5pTkxJ8
Walking on glassfloor and catching a jumper…
http://www.youtube.com/watch?v=hpYgn6fd54w
Jumping on glass…
http://www.youtube.com/watch?v=dWqR-EiwjBw
Bumping into Dr Mike Woo-Ming & Brian Kos on the SkyTower…
http://www.youtube.com/watch?v=gByR2y3WFEM
A few SkyTower details…
http://www.youtube.com/watch?v=48YOTZyMll4
SkyTower 360 degree round view…
http://www.youtube.com/watch?v=FuKVqF613s8
SkyTower elevator down at night…
http://www.youtube.com/watch?v=Z07CUB9dmnQ
'Whatever the mind can conceive and believe… it can achieve.'
Napoleon Hill, Think & Grow Rich
To your success,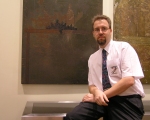 Frank Bauer
Owner of FrankBauer.name