Lawn Chair Millionaire Review Video
Last weekend I recorded a 9:41 minutes video for you that answers some of the questions that are commonly asked in regards to the Lawn Chair Millionaire program.
Click on the play button and check it out…
 
Or download the video to your computer (27.15 MB)
In summary, I have been with Lawn Chair Millionaire for about a year now and even though that I promoted them just passively the last 11 month, I keep getting paid every single month.
So, as you can see… I like it and recommend you check LawnChairMillionaire out if you haven't already.
'Whatever the mind can conceive and believe… it can achieve.'
Napoleon Hill, Think & Grow Rich
To your success,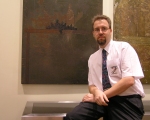 Frank Bauer
Owner of FrankBauer.name