Build Traffic Through Backlinks
There is a lot to be gained by visiting others websites and exchanging links, something to be gained by both sites.  You can create free web traffic with link exchange and backlinks.  You will want to find sites that are similar to your own site, keeping within your niche.
Here you are going to learn how to increase your traffic by simple backlinking.  How do you do it?  Simple, you are leaving your website address on other websites that are going to send traffic back your direction.  There are a few tips that will get you started and I will list them here.
First let's give you a clear definition of what "backlinks" are according to the US Dictionary; …[Backlinks (or back-links (UK)) are incoming links to a website or web page. The number of backlinks is an indication of the popularity or importance of that website or page. In basic link terminology, a backlink is any link received by a web node (web page, directory, website, or top level domain) from another web node (Björneborn and Ingwersen, 2004). Backlinks are also known as incoming links, inbound links, inlinks, and inward links.]
The more quality links you have leading to your website, the higher your page will rank in the search engines which is the way to get to the top of SEO.
Some of the way you can create quality

backlinks

that will bring you the traffic you desire are:
Submit your site to all the social directories
Article websites
Forums with your signature link
Comments on blogs with your signature link
As you build up quality backlinks, you will find your site gaining the attention of the search engines.  The more quality links you have pointing to your website, the higher your ranking.
Remember, it is very important to have your site linked to relevant content, this will work better for you than linking to totally unrelated websites.  Quality links is crucial, by linking to unrelated websites, you can hurt your rankings on the search engines.

What about "keywords" in your backlinks?
Keywords in your
backlinks
are very important, they need to in your anchor text, especially in your Inbound links.  Find your keyword on Google, look at the first 100 listings, these are the website you want to link to.
Now if they are your competitor, you may want to stay away. Google puts a lot of emphasis on links that are built around content, not on a list.  You want to have the right words around your link, which plays a very important role.  Don't have any expectations of return when you link to a site, and provide links for your readers.  You are providing more resources for your readers, which is providing your reader a service and your readers will greatly appreciate it.
What About Blogs?
You will have a link to your blog when you leave a comment, but in order to benefit from this, leave a comment of quality content, make it interesting in order to draw the attention of the readers so they will want to check out what else you have to say.  You are creating a curiosity trigger that will lure them to your blog or website.
'Whatever the mind can conceive and believe… it can achieve.'
Napoleon Hill, Think & Grow Rich
To your success,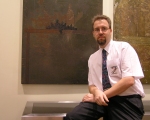 Frank Bauer
Owner of FrankBauer.name