Hi,
Did you ever notice that with some people, the more they make online… the less you hear from them?
Want to know why you and I should listen to this guy I just met, somebody that is virtually unknown and who's name I didn't even know 4 weeks ago?
You will know in 15 seconds…
Interestingly, even though you and I have never heard of him before… he is on a first name base with successful online marketers like Mike Filsaime and Stephen Pierce.
I met Nikhil Parekh a few weeks ago at a seminar here in Sydney for the second time… this was the first time I managed to talk to him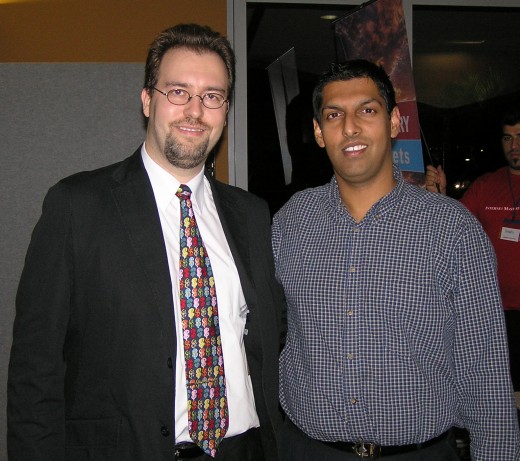 Meeting Nikhil Parekh at the seminar in June 2007
What does that have to do with a second copy? And a second copy of what you might wonder? I will get to that in a second, but let me first tell you something about Nikhil…
This dude really has it figured out… he has a 7 figure business selling affiliate products through Google Adwords and Pay Per Click advertising.
In fact, the conservative estimate for this year is that he will reach $3.28 Million in sales!
Now… here is why I am going to buy a second copy of Mike Filsaime's "The Seven Figure Code"…
Nikhil is offering another 21 people his personal assistance in building their own 7 figure business by using the same techniques he personally uses successfully.
This will be hands on personal attention – not some automated response or some virtual assistant.
Also… even though I am offering you a great bonus myself for taking advantage of Mike's "7 Figure Code" at FrankBauer.name/7-figure-code … I understand that Nikhil's offer is so fantastic, that I just can't let you miss out.
I know… as I told you last time, I get a free copy already from Mike as I am an i5Gold coaching member, but hey… Nikhil is offering 90 days of his life to help answer any of our questions that we email him… how great is that?
He will also be putting together audio and videos just to train us on how to become super affiliates ourselves.
And of course I am also interested to learn his techniques to promote my own products.
Also, you might already have a part of my bonus offer… and Nikhil's offer might in fact suit you better.
And in the end it doesn't matter to me who's offer you take… mine or his, as long as you take advantage of this before Mike raised the price of "The 7 Figure Code" to $797 (this is no gimmick as the price is going up)!
Besides, with Mike's 30 days money back guarantee you can take advantage even before you make a purchasing decision… watch everyone of the 16 DVD's and if it's not for you you can return it for a full refund.
Check out Nikhil's proof and offer at:
www.7-figurecodes.com/1/
'Whatever the mind can conceive and believe… it can achieve.'
Napoleon Hill, Think & Grow Rich
To your success,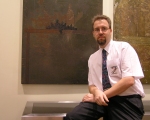 Frank Bauer
Owner of FrankBauer.name
PS: Over 900 got their hands on "The 7 Figure Code" so far… and Mike just added a 3 EZ pay option, but only for the next 72 hours or less…
I highly recommend you take advantage of either Nikhil's offer… www.7-FigureCodes.com/1/ or mine… FrankBauer.name/7-figure-code