Hi,
Would you like to meet in 30 days? Me too… but there is a problem, this is actually quite urgent, but more on that later…
Besides me, at the place we can meet there will be 450-500 other people from all over the world that are interested in Internet Marketing.
There will be 15 speakers and 52 VIP's. We will be there for a total of 4 days… September 13th to 16th.
Actually… I will be there a day before and stay until the 19th. So, if you like to hang out, brainstorm, talk about your online business… all is possible.
The location is in San Francisco (California, USA) and the hosts of the event are Mike Filsaime, Tom Hua, Donna Fox, Brett McFall and Paulie Sabol.
Now, here is the reason why this is urgent… there are literally less than 50 seats left!
To make this a no brainer for you… here is a bonus I would like to offer you.
Register for the World Internet Main Event before it is sold out through my link and I will give you US $100 in CASH when we meet at the seminar!
I am looking forward to meet you in person.
'Whatever the mind can conceive and believe… it can achieve.'
Napoleon Hill, Think & Grow Rich
To your success,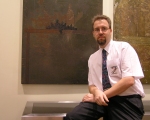 Frank Bauer
Owner of FrankBauer.name
PS: Leave a comment if you are coming! (No matter if you registered through my link or not)
PPS: Remember Jason James Untold Marketing Secrets? Just a quick reminder that his price increases in about 7 hours! Once you got it through my link… don't forget to pick up my bonus!