This guy is really cool, isn't he?
Some of Will Smith's fantastic quotes that are in this video are…
"I want to do good. I want the world to be better because I was here."
"In my mind, I've always been an A-list Hollywood superstar. Y'all just didn't know yet."
"I don't know what my calling is, but I want to be here for a bigger reason. I strive to be like the greatest people who have ever lived."
"Money and success don't change people; they merely amplify what is already there."
"If you are not making somebody elses life better… you are wasting your time!"
https://www.youtube.com/watch?v=OLN2k0b3g70
Please share this message with anybody you care for. Click here to re-tweet this video and spread the love! Thank you.
'Whatever the mind can conceive and believe… it can achieve.'
Napoleon Hill, Think & Grow Rich
To your success,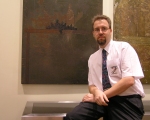 Frank Bauer
Director of Add2it.com Marketing Pty Ltd
Co-founder of ViralURL.com & ViralHosts.com