Hi,
I sent you an email on Friday about my new program, ViralURL. Being an Aussie, it slipped my mind's that it was Thanks Giving weekend in the USA and as such have decided to extend the bonus offer for you!
The offer was 15,000 credits if you decided to take our Gold membership. In the members section you simply click the 'Ad Credits' link and then click on 'Claim Coupon' and input the coupon: 'FranksSpecial' without the quotes. If you took Gold, this will then add the credits to your account.
This extended offer goes away in 48 hours so you need to act FAST: ViralURL.com/presents
Even if you don't want to take Gold, I urge you to still join this fantastic and innovative program as the benefits of being a free member are massive too.
On another note, Lucid SEO launched last week and I got the chance to read it over. Basically the product is a 'must have' for anyone that is new to SEO and wants to implement steps for an instant improvement in the SERPS (Search Engine Rankings).
ViralURL.com/presents/LucidSEO
The product comes with Audio and Video as well as the written ebook and includes a case study on how these techniques work. Anyone can implement these techniques as Tim, the author, does a good job in showing you exactly how to go about it, step-by-step. This product is not for the advanced SEO specialist but is perfect for those that have yet to take SEO seriously (which anyone that owns a website, Internet Real Estate, should).
ViralURL.com/presents/LucidSEO
That is all I have time for in this update, but one final reminder, if you haven't yet joined my new program, even if only as a free member, please do so now!
'Whatever the mind can conceive and believe… it can achieve.'
Napoleon Hill, Think & Grow Rich
To your success,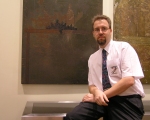 Frank Bauer
Owner of FrankBauer.name