Hi,
In my least message to you, I didn't stress the following points enough… only mentioned it shortly in the PS, but are you aware of it?
In less then 24 hours several things will happen…
1. You will get a lot less people to email you to tell you about Mike Filsaime & Tom Beal's "The 7 Figure Code" DVD's.
I know… I know… you might be inclined to raise your head up high and scream "Hallelujah"!
And if you ordered your own set already , I can 100% understand you.
But, if you didn't… you should know that…
2. In 6 days, there have been over 1,400 copies sold so far and now with the 3 EZ pay plan where you can get your hand on the 16 DVD's for just $147, many more are taking advantage. But…
In less then 24 hours the prize will be raised to $797!
And finally…
3. All those additional bonus offers will disappear in less then 24 hours as well.
Listen… as I said in my last message to you…
It's not so important to me if you take advantage of my $1,249.64 bonus offer at: FrankBauer.name/7-figure-code
Or of Nikhil's fantastic offer to be coached by a true 7 figure earner at: www.7-FigureCodes.com/1/
It's more important to me that you do take advantage this before it's gone in less then 24 hours.
Why pay later $797 if you can get it shipped to you now for $147, right?
You can find all my last messages to you also on my blog at FrankBauer.name and I urge you to take action and let me know about it in the comments of the blog posts.
Looking forward to hear from you soon.
'Whatever the mind can conceive and believe… it can achieve.'
Napoleon Hill, Think & Grow Rich
To your success,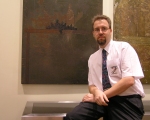 Frank Bauer
Owner of FrankBauer.name
PS: Remember, there is a money back guarantee for a full 30 days. Heck, for $147, there is no risk at all, and everything to gain.
Do not regret this $147 opportunity, the 3 EZ pay option goes away and they raise the price at the same time by $300 forever…