Let's meet at an offline seminar?
Just wanted to let you quickly know the next two offline seminars that I will attend and where we can meet in person…
March 13th to 16th 2008: World Internet Summit in Sydney, Australia
Why visit offline seminars? Simple… not only will you learn a ton that will help you build your online business massively, but you WILL make tons of contacts that will turn into new business opportunities, joint ventures and friendships. Also… it's simply lot's of fun.
See you there!
'Whatever the mind can conceive and believe… it can achieve.'
Napoleon Hill, Think & Grow Rich
To your success,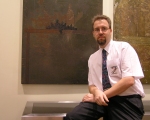 Frank Bauer
Owner of FrankBauer.name
PS: Leave a comment if you are coming or at which offline seminar we can meet.