Hi,
Sorry that it has been so long since I last sent you an update, trust me, it was well worth the wait. I have been flat out busy working on a new project with fellow Aussie, Colin Klinkert. The project is ViralURL and we launched a month ago today!
The reason I'm sending you this email, a month after launch and not at launch was because we knew that all sites, no matter how well you prepare, have little bugs and setbacks. We did encounter a couple but they were solved and the site has been running beautifully and growing at a great pace for the last few weeks!
I am now very happy and proud to show it to you and I know that you will LOVE it:
The site cloaks your existing links for you to protect all the commission thieves whilst at the same time placing a Viralbar in the footer with your affiliate link built in. This allows you to build another income stream and build a nice, big opt-in list and even advertising credits if you like, all on Auto-Pilot!
That's right, without any extra work you open up so many more avenues whilst getting click track stats so you can stay more informed about how your programs are doing.
Don't delay joining ViralURL as I have got something special for you, but to be fair to existing member, I can only offer this to you until the end of this week.
Once you joined ViralURL for free at www.ViralURL.com you will have the option to upgrade to an amazing Gold membership that I believe you will want to have.
We have received fantastic feedback from our current Gold members and as you and I already have an existing relationship, I want to make the deal irresistible to you.
If you take advantage of the Gold membership, once you login to the members section, enter in the coupon code: "FranksSpecial" in the "Ad Credits Section" and you will get an EXTRA 15,000 ad credits (7,500 Viralbar ads and 7,500 banners ads) for FREE! But you need to act before Sunday.
Now, take advantage at: www.ViralURL.com
Whatever the mind can conceive and believe… it can achieve.'
Napoleon Hill, Think & Grow Rich
To your success,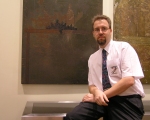 Frank Bauer
Owner of FrankBauer.name and Co-owner of ViralURL.com
PS: On another note… Sean Wu asked me a few days ago if I could donate any of my paid products for his new site called "Operation Black Box". Well, I agreed an as it looks like so did a whole bunch of other well known Internet marketers.
Sean provides those products now (over $10,686.84 in real value) all for free in return for name and email address at: