Hi,
It's now past 8:10 am here in Australia and it's almost time to sleep (= 6:10 pm EST)… yes, I know… my wife is also looking at me slightly irritated as I worked through yet another night.
Anyway… it's just about 15 hours left I just wanted to send you a last reminder before I call it a night… ah, day… well, you got my point.
So… if you read this and it's already past 8:59 am EST on August 1st, don't bother reading any further, sorry… you are too late!
If it's before that time and you wonder… I am not yet too late for what?
You can still take advantage of my Master Resell Rights Bonus for the SendUsTo.US firesale! I am supporting Melvin, Gobala & Vince's firesale as I would love to see them again in September at the World Internet Main Event seminar.
So, to get your hands on 100 Resale / Master Resale Rights products that you can use yourself as well as make 100% profit with, and maybe even up to 117 Private Label Right Products that you can turn into your very own products in addition to that… and if you also like my $492.00 value bonus, click here and check out my last blog post called The 48-Hour Gold Rush + My Personal Bonus For You!
But… if the time is tight, go first to www.SendUsTo.US and get your hands on the Musketeer Package… then come back to my blog to get your bonus.
Ok, no more long words for me… time for me to get some rest!
'Whatever the mind can conceive and believe… it can achieve.'
Napoleon Hill, Think & Grow Rich
To your success,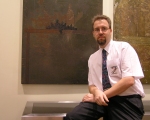 Frank Bauer
Owner of FrankBauer.name