For years now I have been using a custom start page in my browser to keep me organized and get fast to the things I need to see on a daily base, now I just finished a brand new service that gives you the same benefits & more… with zero technical skills!
And the kicker is… not only it's 100% free, but there is no one-time offer, no up or downsell… it simply is free.
The reason there is nothing to purchase… yet, is because I am looking to get feedback on it first, but let me explain that quickly in this video that I recorded on the way home from the coffee shop…
Give www.MyResourc.es a try and let me know about your thoughts, suggestions and feedback using the comment box below.
BTW… one big questions for you, if what you see now is a Standard account, what should a Pro account look like? What should it offer or provide? And how much do you think would be a reasonable price for that?
Looking forward to read your comments below.
To your success in business & health in life,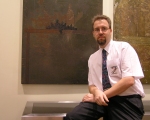 Frank Bauer
Director of Add2it.com Marketing Pty Ltd
Founder of MyResourc.es, GoTo-Pro.com, LetsSwapNow.com, MailResponderPro.com & Complete-Pro.com
Co-founder of ViralURL.com, ViralURL.de, ViralPLR.com, ViralPlugin.com, ViralHosts.com, ViralinBox.com & ViralKing.com