The Next Internet Millionaire Episode Two – Now Online!
Hi,
By now, surely you have heard the buzz about Joel Comm's Internet reality show, "The Next Internet Millionaire".
People are giving rave reviews to this incredibly ambitious project due to its entertainment and educational value.
I'm pleased to tell you that episode 2 of this groundbreaking show is now online!
This episode features Internet marketing legend, Armand Morin, as he teaches the contestants the importance of branding. You are going to love the teaching and the drama.
Who will be sent home by Joel and who will be one step closer to winning $25,000 and becoming Joel's next joint venture partner?
'Whatever the mind can conceive and believe… it can achieve.'
Napoleon Hill, Think & Grow Rich
To your success,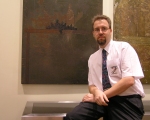 Frank Bauer
Owner of FrankBauer.name
PS: If you missed Episode 1, don't worry! It's still online, so you might want to start watching it first here!