Are You Making These 3 Editing Mistakes?
Gideon is spot on with his suggestions, he is a smart guy and I meet him a few years ago in person when we both interviewed Mark Joyner in his Hotel room in Melbourne.
The video course he recommends in this video is top notch as well, I right away bought myself a copy of ScreenFlow Hero.
The whole course is quick to consume (just took me about 2 hours) and really contains great training. I already own Jules (Former MTV & BBC TV Director & the brain behind ScreenFlow Hero) iPhone Video Hero training, and so getting ScreenFlow Hero was a no-brainer for me.
Check out ScreenFlow Hero for yourself, it's great stuff!

To your success in business & health in life,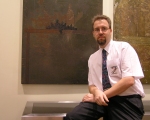 Frank Bauer
Director of Add2it.com Marketing Pty Ltd
Founder of MyResourc.es, GoTo-Pro.com, LetsSwapNow.com, MailResponderPro.com & Complete-Pro.com
Co-founder of ViralURL.com, ViralURL.de, ViralPLR.com, ViralPlugin.com, ViralHosts.com, ViralinBox.com & ViralKing.com