Will RSS Feeds Improve Your Search Engine Rankings?
What Does RSS Stand For?
You see the term "RSS Feeds", and see the RSS symbols on every page, you see the symbol at the end of your search bar, the term is everywhere and will continue to spread. So what is all the hype about RSS and will it assist you with your Internet marketing and Search Engine Optimization?
RSS stands for Really-Short-Syndication, which webmasters and Internet marketers have been using to bring more exposure to their content and brand, therefore, improving their websites rankings on the search engines.
If you are someone who likes to stay on top of the latest news, top stories, announcements, and so on, then you will be one that benefit from RSS Feeds. You are able to access information wherever RSS is applied and when you have a RSS Reader to provide the information for you.
Some of the places that RSS is available are WordPress, Live Journal, and Blogger.com. There are still many other social networking sites that have caught on in the frenzy and jumped on the bandwagon. If you are a blogger, or plan on becoming one, then RSS Feeds are going to be a part of your daily routine. You want your blog, your content, to be going to the RSS Readers all over the Web. The people that will be subscribing to your RSS Feeds are those that are looking for the latest gossip, news, sports, or anything else that peaks their interest.
An RSS Reader will organize your information for you, providing a brief summary about an article, allowing you to gather information from all over the world, and therefore, have your information out there as well, a perfect SEO tool.
How Do You Get Your Information Out There?
You will be doing this by submitting your articles or content into the RSS directories which will bring you the exposure you are looking for. There are also several websites that provide copies of your RSS at certain times to assist the promotion of your website, which is great when you are constantly updating your content. As you update your blog or website, your exposure will continue to grow, therefore, improving your rankings in the search engines.
What you are looking for is exposure to the web, and RSS is going to be your ticket. This is really helpful when you have a particular category you are marketing in, RSS feeds will be a huge boost to your business. You will be promoting your content while making great information easily accessible to all end users on the web.
So as you are working toward your viral marketing campaign, building your brand, creating a buzz about your site, take advantage of RSS, it's free in most places to use and will bring you closer to the top.
'Whatever the mind can conceive and believe… it can achieve.'
Napoleon Hill, Think & Grow Rich
To your success,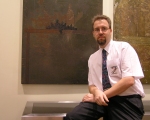 Frank Bauer
Owner of FrankBauer.name