Hi,
You might have heard the buzz about this already the last few days…
Well, it's finally here! Go see it now:
ViralURL.com/presents/IMGuerilla
If you're sick and fed up of spending months (OR years) trying to crack the code to winning the Internet Marketing game in the dark. . .
. . . OR you're tired of watching 1% of the people making 99% of the money all the time. . .
Then this is something you need to get hold of, and change your fortunes of the Internet Marketing war.
Because for the first time ever, the Top Guns Edmund Loh & Vince Tan are going to turn YOU into an Internet Marketing Guerilla (and not just some 'me too' Internet Marketer).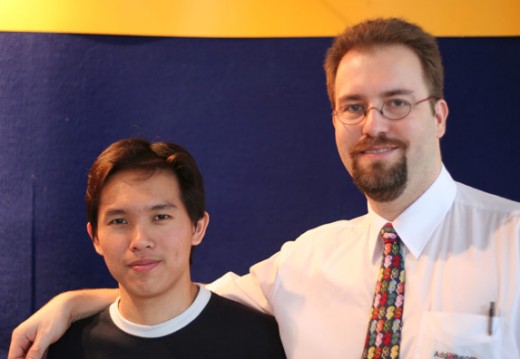 Here I am with Edmund Loh at the World Internet Mega Summit in Singapore – May 2007
When you join the elite class of Online Marketing warriors, don't be surprised to find yourself:
* Raking in 6-figure annual incomes,
* Your competitors and rivals in the 'obituary page' (read: you knock theme off the JV leader boards!)
* Repel your potential competitors,
* Turn and flip every web site you own into highly profitable business models using state-of-the-art blueprints combined with time-tested principles. . .
. . . Thus rewarding you with AUTOPILOT income – every single month – for every work you put in ONLY ONCE!
And the *BEST* part is that Edmund and Vince are going to show you how to do ALL THESE in the shoes of a one-man entrepreneur, even tough you may be on a strap budget.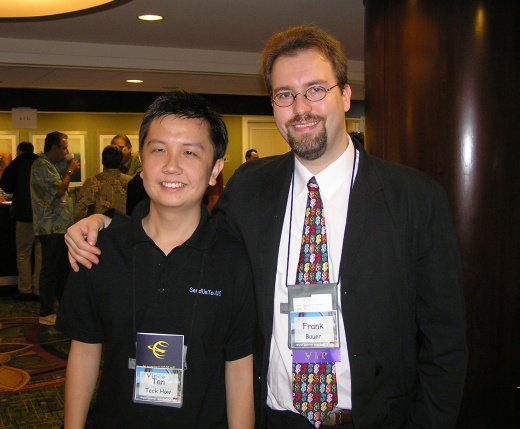 Here I am with Vince Tan at the World Internet Main Event in San Francisco – September 2007
They've been secretly transforming ordinary individuals like you and me into top-class Internet Pioneers for the past several months under the radar. . .
So there's no excuse for you NOT to be the next Internet Marketing Guerilla!
Don't just take my word for it. Click here and see it for yourself:
ViralURL.com/presents/IMGuerilla
'Whatever the mind can conceive and believe… it can achieve.'
Napoleon Hill, Think & Grow Rich
To your success,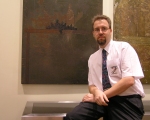 Frank Bauer
Owner of FrankBauer.name
P.S. There is no barrier or discrimination: ANYONE can become an Internet Marketing Guerilla.
But hurry because I understand that this is not an open-ended offer.
+PLUS with a series of limited Fast Action Bonuses at stake, waiting to be snapped up, I urge you to act now and avoid disappointment: ViralURL.com/presents/IMGuerilla