This Is Huge… Not Just The Doughnut!
This video is for ViralURL members eyes only! (If you are not yet a member, you can join for free at ViralURL.com)
It includes the sweetest offer my ViralURL partner Colin and I have ever made…
Watch out for the screaming Doughnut!
Click on the Play button below…
http://video.google.com/videoplay?docid=48634878241406290&hl=en
This is happening in about 24 hours, if you are serious about your online success… don't miss our email titled "It just started… it's go-time"!
Note:  It did start!  Click here for details!
'Whatever the mind can conceive and believe… it can achieve.'
Napoleon Hill, Think & Grow Rich
To your success,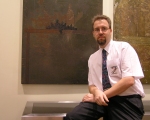 Frank Bauer
Owner of FrankBauer.name
P.S – Remember the "It just started… it's go-time" email subject line!
Note:  It did start!  Click here for details!