How to Use ViralVideo with the Lethal Commission movie trailer…
I made a video showing in detail how to use Colin's ViralVideo system with the Lethal Commission movie trailer to make it even more viral on yesterdays blog post and also have it on a stand alone viral video page with added viral features…
https://www.youtube.com/watch?v=3OYqXxJV3-c
BTW… the royalty free audio tracks that I used in this video are from Dee Ferdinand & DJ Suto's EvoBeats Volume 2 pack that I shared with you in yesterdays blog post. Sounds great, doesn't it?
To get back to Colin's ViralVideo system, I believe it's great to not only make your videos more viral, but to also build your list, share your money magnets and sell your products. All in all a valuable addition to your marketing arsenal.
Click here to get your hands on Colin's ViralVideo system now!
'Whatever the mind can conceive and believe… it can achieve.'
Napoleon Hill, Think & Grow Rich
To your success,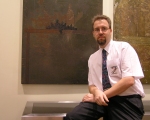 Frank Bauer
Director of Add2it.com Marketing Pty Ltd
Co-founder of ViralURL.com, ViralPlugin.com, ViralHosts.com, ViralinBox.com & TimeToOutsource.com
P.S. – Speaking of cool things… click here to check out the latest movie trailer from the Bollywood Bond of Internet Marketing! Enjoy!
In case you read this November 7th or later… here is just the trailer:
Click here for full details & starting November 7th, the movie!