Heading to New Zealand, sharing my little success story…
I am right now at the International Airport here in Sydney, Australia, waiting for boarding my plane to Auckland, New Zealand.
There I will attend the World Internet Summit and share with the crowd my little success story on how the WIS helped me to generate over US $457,000 in sales with a single product.
Check out my video testimonial I recorded for them…
http://youtube.com/watch?v=Q57ynCqZTlc
Ok, gotta go now, almost time to board the plane… talk to you soon.
'Whatever the mind can conceive and believe… it can achieve.'
Napoleon Hill, Think & Grow Rich
To your success,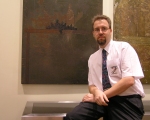 Frank Bauer
Owner of FrankBauer.name
P.S. -Keep your eyes open for The Viral Blueprint… in which Colin, my ViralURL.com business partner, and I share how we achieved this, step by step.