I've been part of something very exciting with Tahir Shah and a panel of the top experts in Internet marketing. What Tahir has come up with is truly cool, you could almost say it's REVOLUTIONARY.
IMPORTANT: I strongly urge you to set aside 30 minutes to watch this IMPORTANT VIDEO. If you want to build an income online (it doesn't matter which business model) this is the one video to watch this week. I just watched … I knew what it was about … I still was AMAZED.
Tahir begins by revealing the "Ultimate Law Of Success" that winners like Branson and Gates use all the time.
Then, he goes on to show you something that ….
WELL, you just HAVE TO go see for yourself.
Go now – click here right now!
WARNING: Do NOT be distracted! Close all other browser windows. Close
everything. Close the door to your office or room. Take the phone off the hook. Put the dog out.
Watch this video and get ready to discover the Key To Success that Tahir reveals here.
ALL THE WAY: Watch all the way through. Tahir may shock you at one point, but
keep watching… because he will also pleasantly surprise you.
And… be on the lookout for a secret URL (that's only revealed in this video).
'Whatever the mind can conceive and believe… it can achieve.'
Napoleon Hill, Think & Grow Rich
To your success,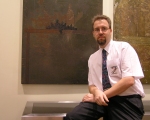 Frank Bauer
Director of Add2it.com Marketing Pty Ltd
Co-founder of ViralURL.com
P.S. – Don't wait to watch this video. Put it on the top of your To Do
list. My advice? Go right now, click here and watch the video of the week!