As someone that likes share with others the good, the bad & the ugly, I usually make a point of writing a review when I am either very pleased or very displeased. In this particular case, I must say that I am rather pleased with Green Light Articles, a website that I have been using for a few months now to get content written for my own sites and article directories. To make it quick, I'll give you a general review of some of the features that have impressed me the most…
1. Quality
I've outsourced the writing of articles for years and I can tell you that getting consistent quality is not an easy thing. Somehow, Green Light Articles seem to have managed to solve this problem – I can order as many as 20 articles at once and although they may be written by different writers, each of them has good grammar, sentence construction and the writers take care to edit. This makes it much easier for me when it comes to using them to my websites.
I must also mention that their writers use a text editor, and that means that a lot of formatting problems that I get with other sites, when writers copy and paste from Microsoft Word into the website, I have not experienced at Green Light Articles.
2. Speed
Although the articles may not be turned around in a few hours (many times they are), I get most of mine back within 48 hours. A lot of the other sites that have tried and even freelance writers, in my view, can keep you waiting for longer than that so I appreciate speed when I find it.
3. Quick response time
I have had to contact the customer desk only once or twice in the few months that I have used Green Light Articles and I am happy to recommend them if you are tired of similar article generating websites that take days, to get back to you. I'm also happy to tell you that once you get in touch, they are polite and they work with your to resolve whatever the problem is. If you are wondering what I got in touch with them about, it was a simple miscount of keyword occurrence but in both cases but it was corrected immediately. Otherwise, I usually don't have to get in touch with them because the quality I get is quite good.
4. The order experience
If you have tried to order articles from some of the major sites (I won't name names :)), you know that it can be tedious. There is so much fine print and you have to work your way through several links to place an order. How about just one screen, a few clear steps to order and you can see everything right there? That's what I get at Green Light Articles and I love that I don't have to worry about taking hours to place content orders especially when I have several of them.
5. Lastly, price!
You wouldn't believe it, but you could be paying more for the quality of articles you are getting than you should. Here is what I pay at Green Light Articles…
First, they have split their writers into 2 categories, the good ones and the very good ones, what they call Standard Writers and Premium Writers. For standard articles, you pay $0.016 per word, and this decreases with the number of articles you order as long as you order more than 4.
For premium articles, you pay slightly more, $0.02, and the same deal applies – so long as you buy more than 4, the rate drops. That is cheaper than a lot of other content sites that I have used before especially considering the kind of quality I get.
Well, there's my 2 cents on this service, and if you are looking for content, I would confidently recommend Green Light Articles.

To your success in business & health in life,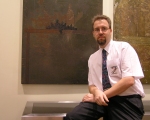 Frank Bauer
Director of Add2it.com Marketing Pty Ltd
Founder of MyResourc.es, GoTo-Pro.com, LetsSwapNow.com, MailResponderPro.com & Complete-Pro.com
Co-founder of ViralURL.com, ViralURL.de, ViralPLR.com, ViralPlugin.com, ViralHosts.com, ViralinBox.com & ViralKing.com