Hi,
After all those $497 to $997 home study courses and software products of the last 4+ weeks, I thought you should know that something a lot more affordable is available right now.
Bob Jenkins, aka Bob The Teacher, has finally graduated from being a Teacher to having a full time-online business where he works on helping other teachers reach their financial goals as well.
He also released sites like SquidooSecrets, DiscoverMiniSites and DiscoverCPanel, for example, to really help simplify this world of Internet Marketing.
And to celebrate now his leap into freedom, he wants to help you along your way to the day when you can say "So Long!" to your 9-5 (or 11-7, etc.)…
So he's having a Graduation Sale and it's is on until Wednesday, July 18… 1 pm EDT.
He's put together an amazing set of resources, calling in some favors from some of the best marketers around.
People like Matthew Glanfield, Martin Salter, Tim Brocklehurst, Jinger Jarrett, Donna Fox, Stuart Stirling, yours truly (Yes, I decided to donate a paid membership site of mine as well) and more.
Unveil all the great products you can get for dirt cheap at…
www.GraduationSale.com
These aren't a bunch of resale packages you can buy on eBay for 99 cents either.
These are real products selling online right now from $7 up to $97 each.
Products from Tellman Knudson, Harris Fellman, The Fit Bastard and Glen Hopkins are also included in the package.
Plus, some of Bob's best work is included, too! Great stuff from DiscoverCPanel, SquidooSecrets, DiscoverMiniSites and unpublished sites yet to be released!
All told, this is well over $500 in real world value you can get for way less than that.
'Whatever the mind can conceive and believe… it can achieve.'
Napoleon Hill, Think & Grow Rich
To your success,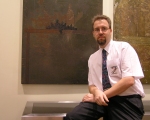 Frank Bauer
Owner of FrankBauer.name
PS: Bob wants to help you set your path for freedom, too. He's even giving away one of the pieces of the package for free, just for taking a look. See for yourself…