Finally in Bali!
Ok, just arrived here in the hotel in Bali where close to 2 dozen Internet Marketers meet to brainstorm, help each other and simply have fun.
So far I met Lyna Murray in the lobby… wait… ah! Edmund Loh, Ladan Lashkari and Kevin Riley just walked in. Aurelius Tjin should get here in 1-2 hours.
Well, just wanted to let you quickly know what I am up to… keep your eyes open for an exciting email from me in about 7 hours.
Talk to you soon.
'Whatever the mind can conceive and believe… it can achieve.'
Napoleon Hill, Think & Grow Rich
To your success,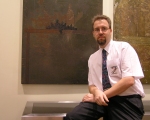 Frank Bauer
Owner of FrankBauer.name