Dee Ferdinand & DJ Suto just released Volume 2 of their EvoBeats Royalty Free Music, and again… if you are using video online, then this is for you…
I used the 10 tracks of Volume 1 in pretty much every video I released during the last few months, they are that good! And now with Volume 2 they have done it again!
Click here to get your hands on the Royalty Free Sound Tracks now!

To your success in business & health in life,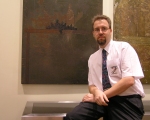 Frank Bauer
Director of Add2it.com Marketing Pty Ltd
Founder of MyResourc.es, GoTo-Pro.com, LetsSwapNow.com, MailResponderPro.com & Complete-Pro.com
Co-founder of ViralURL.com, ViralURL.de, ViralPLR.com, ViralPlugin.com, ViralHosts.com, ViralinBox.com & ViralKing.com
P.S. – Dee Ferdinand & DJ Suto released also EvoBeats Volume 2, Volume 3 & Volume 4. I own all 4 volumes and they all come with very unique tracks that greatly compliment any of your online video creation.
P.P.S. – What is your favorite royalty free sound track, either of those included in EvoBeats Volume 1, EvoBeats Volume 2, EvoBeats Volume 3, EvoBeats Volume 4 or available somewhere else? Let me know with a comment below!
P.P.P.S. – Speaking of cool things… click here to check out the latest movie trailer from the Bollywood Bond of Internet Marketing! Enjoy!
Here is the trailer…
Click here to watch the full movie!