The sleeping late and getting up earlier took it's toll… overslept a bit today and had to skip breakfast. 
We had today Alan Forrest Smith, Tom Hua, Adam Ginsberg and Brett McFall on stage.
During the first break I went with Leon and his lovely wife Cat into the city to catch up on breakfast…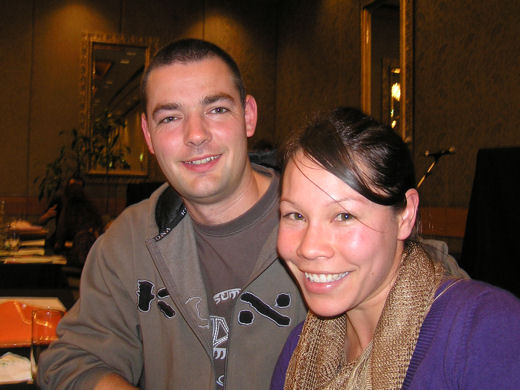 Ok, let's move on to the key points I picked up today…
Alan Forrest Smith shared some good copy writing tips like, use short, benefit loaded headlines that grap immediate attention of your visitors.
Don't focus on your or the porduct you sell, but on the main benefit for the visitor.
Don't write boring, but use a story and emotion in your sales copy.
Use your testimonials as content in your sales copy as well as in follow-up emails.
According to Adam Ginsbery, you should use Ebay to:
1. Generate passive cash
2. Generate leads
3. Buy real-estate (or other high ticket items) cheap by finding misspellings or badly written listings and then turn them around and resell them with proper written listings for a profit.
For point #3 he recommended EbayReasestate.com
Other tips where:  Use correct as well as misspellings in your listing title, use good design and inline graphics to save on Ebay fees.
Brett McFall's presentation was to great that i actually signed up for his "Next Level – Speaker & Seminar Training" program. 
Here are some of his tips…
1. Learn how to market
2. Turn up for the events
3. Give generously during your presentation
4. Teach using lists of 7
5. Then offer next level coaching (NLC)
After that, the next step is…
1. Create a database
2. Create relationships
3. Hold a 200+ person event
4. Find niche experts to speak at that event
5. Make sure they each have a NLC package
6. You earn commissions
Ok, that's it for the tips for now,it's getting late… again.  Gotta get up in 3 1/2 hours.  See you soon again.
BTW… was it worth is to attend this World Internet Summit?  Absolutely!  I hope I see you at the next one in person. 
If you have any comments, as usual… I would love to hear them.  Please leave them below.
'Whatever the mind can conceive and believe… it can achieve.'
Napoleon Hill, Think & Grow Rich
To your success,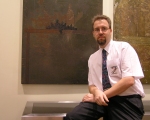 Frank Bauer
Owner of FrankBauer.name