How To Use Online Forums and Communities to Build Traffic
To have a successful Internet Marketing business, you first need to have visitors to your site, and there are several ways to do this, however, this post is going to focus on one particular area.
There are an unlimited number of online forums and Internet communities that are based around varied interests and niches.  The key is to find one that is centered around your particular niche.
When you become part of an Internet Forum, you can become a local forum expert in your niche, which will magically boost your sales and build an astounding amount of traffic to your site.  You have to be careful though, these forums do not look kindly on advertising, so you have to make you are there providing valuable comments and good content, therefore, creating a soft sell, less conspicuous.
On most online communities and forums, you are able to create your profile which will include your signature.  Each time you post a comment, your signature will be included along with a link to your website.  Become familiar however, with the forum before you begin to post, read what others are saying and doing, familiarize yourself with the forum rules, and be sure to abide by them to keep yourself from being banned… which will undo all you are working for.
Forum Tips:
1. Make your signature brief, but powerful.  Offer something of value, such as an e-course or an ebook or report.  It is important that this is located in your signature and never in your comment or post.  Keep it simple, short and to the point.  If you have a free report or ebook, make the title a live link.
2. As you are reading the forums, what kind of questions are asked, what are the topics focused around?  Post one of your articles that answer some of these questions, give tips, techniques, and other useful information that the members will benefit from immediately.  By doing this, you are showing that you are an expert in this area, and you will be sought after for more information and answers… then they will seek out your website for even more answers.
Also, your name will be shown as someone who starts the topic threads, and your topic will soon be at the top, again, showing you as the forum expert.  This a great way to advertise.  If you were to start a new topic each week, by the end of the year, you will have 52 expert articles on the forum with your name, your link and a growing reputation.
3. Private messaging is another form of communication that you should take advantage of.  As you are sending messages to others, you will include your link to your website or direct them to your site in some way.  You can't push your website, but it can be recommended by others.
You will develop a community feel inside these forums, and as you become a part of the community, you will begin to reap the benefits.  You also get a great feel of your audience and what type of solutions and products they are looking for and become their source of information to solve those problems.
So, as you use this strategy, you will bring in new readers on a daily basis and have a huge referral base that is ever growing.  Begin checking out the many online communities and forums on the Internet… you will be amazed at how many there are.  Have fun and enjoy your success.
'Whatever the mind can conceive and believe… it can achieve.'
Napoleon Hill, Think & Grow Rich
To your success,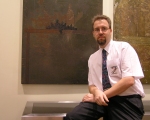 Frank Bauer
Owner of FrankBauer.name