Hi,
My good buddy and almost neighbor, Aurelius Tjin is celebrating his birthday… Hip Hip Hooray! 
He's celebrating in an "unordinary" way this year.
And he was never done this before…
————————————————–
SIDENOTE:  In a hurry?  Go here to find out!
————————————————–
He has three big reasons to celebrate, which works to your advantage:
1.  He's celebrating his birthday – Duh!  And yes, it really is his birthday.
2.  He's celebrating his third year online – He started online marketing in 2004 and feels grateful to have made his living primarily doing this business.
3.  He's moving out from his parents home in 2008 and need the finance.  Yep, he still lives with his mom and dad.  But now that he has found his breakthrough, he's taking a big leap of faith and going totally out on his own… Relying solely on his Internet marketing business for income and he's saving up enough to buy his own apartment here in the City of Sydney, Australia, which is why, today he's going to offer you an amazing deal that you won't find anywhere else!
Here's what I'm doing for just 6 more days…
He's going to give you an opportunity to grab FOUR of his best-selling products for a bargain.
What's even better is that he's also going to hand you two UNRELEASED products of his.  One of them includes Private label rights, and the other includes Resell rights.
On top of all that, he's approached 17 gurus (all experts in their own field and one of them is me), to allow him to GIVE YOU their full-priced product as a bonus…
These bonuses alone total $2,525.77.  That's how much you'd need to spend if you bought each one separately.
You can grab everything inside his "Birthday Bonanza Pack".  But you must hurry… you only have 6 days left to secure your copy.  Grab yours here!
'Whatever the mind can conceive and believe… it can achieve.'
Napoleon Hill, Think & Grow Rich
To your success,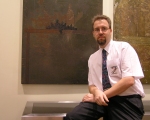 Frank Bauer
Owner of FrankBauer.name
PS: The price increases every couple of days, until this offer's removed forever.  Today you can grab this entire package at the lowest price and save!
PPS: I want to stress out that he has also packaged together two unreleased products.  You can't get these anywhere else at this time.  Take advantage of them, today!