Are You Going to Finish Strong?
Somebody shared this great, inspirational video with me (Thank you Joe Jablonski!) and I felt so much compelled to shared it with you as well.
My eyes got teary just watching this…
https://www.youtube.com/watch?v=H8ZuKF3dxCY
It makes me very, very thankful for what I have and shows that there is NO excuse to ever, ever give up!
Don't give up with whatever you do… you can make it!
Please share this message with anybody you care for. Thank you
'Whatever the mind can conceive and believe… it can achieve.'
Napoleon Hill, Think & Grow Rich
To your success,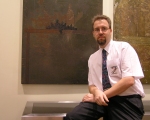 Frank Bauer
Director of Add2it.com Marketing Pty Ltd
Co-founder of ViralURL.com, ViralHosts.com & TimeToOutsource.com
No Tags