48 hours free promotion on Amazon
My business partner Aurelius & I just released our first 2 books a few days ago on Amazon.
To celebrate that release, we just started a 48 hour free promotion period on Amazon for the 101 Powerful Motivational Tips: Quick & Easy Motivational Boosters – One Tip At A Time book.
Once that is over we will have another 48 hours free promotion for the Empower Yourself: 200 Self Help Tips On Life, Business, Health And Relationships.
Enjoy!
To your success in business & health in life,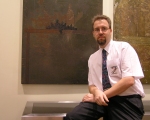 Frank Bauer
Director of Add2it.com Marketing Pty Ltd
Founder of MyResourc.es, GoTo-Pro.com, LetsSwapNow.com, MailResponderPro.com & Complete-Pro.com
Co-founder of ViralURL.com, ViralURL.de, ViralPLR.com, ViralPlugin.com, ViralHosts.com, ViralinBox.com & ViralKing.com