Self Improvement Millionaires Review Video
And again, I went shopping and decided to make this 9 1/2 minute video review for you to show you what it is, why I got it and what kind of effort it takes to implement the product. Quick disclaimer here… nasty stuttering on my side was not avoidable!
https://www.youtube.com/watch?v=4MD8o3xcB_I
Click here to check out Russell Brunson's Self Improvement Millionaires yourself!
'Whatever the mind can conceive and believe… it can achieve.'
Napoleon Hill, Think & Grow Rich
To your success,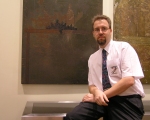 Frank Bauer
Director of Add2it.com Marketing Pty Ltd
Co-founder of ViralURL.com & ViralHosts.com
P.S. – Check out my final result after less then 30 minutes of effort… Viral Self Improvement Millionaire & Viral Self Improvement Millionaire v2.0