How To Get Endless Traffic To Your Sites
Thank you for requesting the Endless Traffic video.

My VP of operations, Aurelius Tjin from Unstoppable Profits Pty Ltd & I recorded this video in the hotel while attending the World Internet Summit Melbourne in Victoria, Australia.
In this 14:40 min. video Aurelius & I give several tips on how to generate an endless amount of traffic. And generating traffic is on of the cornerstones to making money online.
The cornerstones are:
– Provide a product or service or find somebody elses to provide that is in demand and solves a problem or fulfills a need or want
– Generate traffic to it
– If it's your own page you send traffic to, improve results over time by doing split tests
But back to traffic generation, that's what Aurelius & I cover in this video. BTW… it's the first of a short series of videos we did.
Here it is… enjoy!

Please let me know your thoughts on what Aurelius & I share in this video by leaving your comment below. Also, what kind of videos would you like to see from me in the future? Are there any specific questions you like to see me answer here? Please leave your comment below.
'Whatever the mind can conceive and believe… it can achieve.'
Napoleon Hill, Think & Grow Rich
To your success,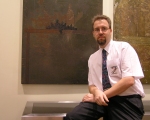 Frank Bauer
Publisher of the More4you.ws Blogletter
Director of Add2it.com Marketing Pty Ltd
Co-founder of ViralURL.com, ViralHosts.com & RapidFireBlogTraffic.com