Putler Makes PayPal Easy
I just reviewed a REALLY cool software for us PayPal merchants.  
Awesome software with a free trial.  Here is my video review…
BTW… what I forgot to mention in my video is that Putler works on both, Windows & Mac.
Click here and give Putler's free trial a try!
'Whatever the mind can conceive and believe… it can achieve.'
Napoleon Hill, Think & Grow Rich
To your success in business & health in life,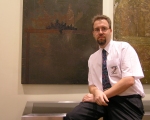 Frank Bauer
Director of Add2it.com Marketing Pty Ltd
Co-founder of ViralURL.com, ViralPlugin.com, ViralHosts.com, ViralinBox.com & ViralKing.com